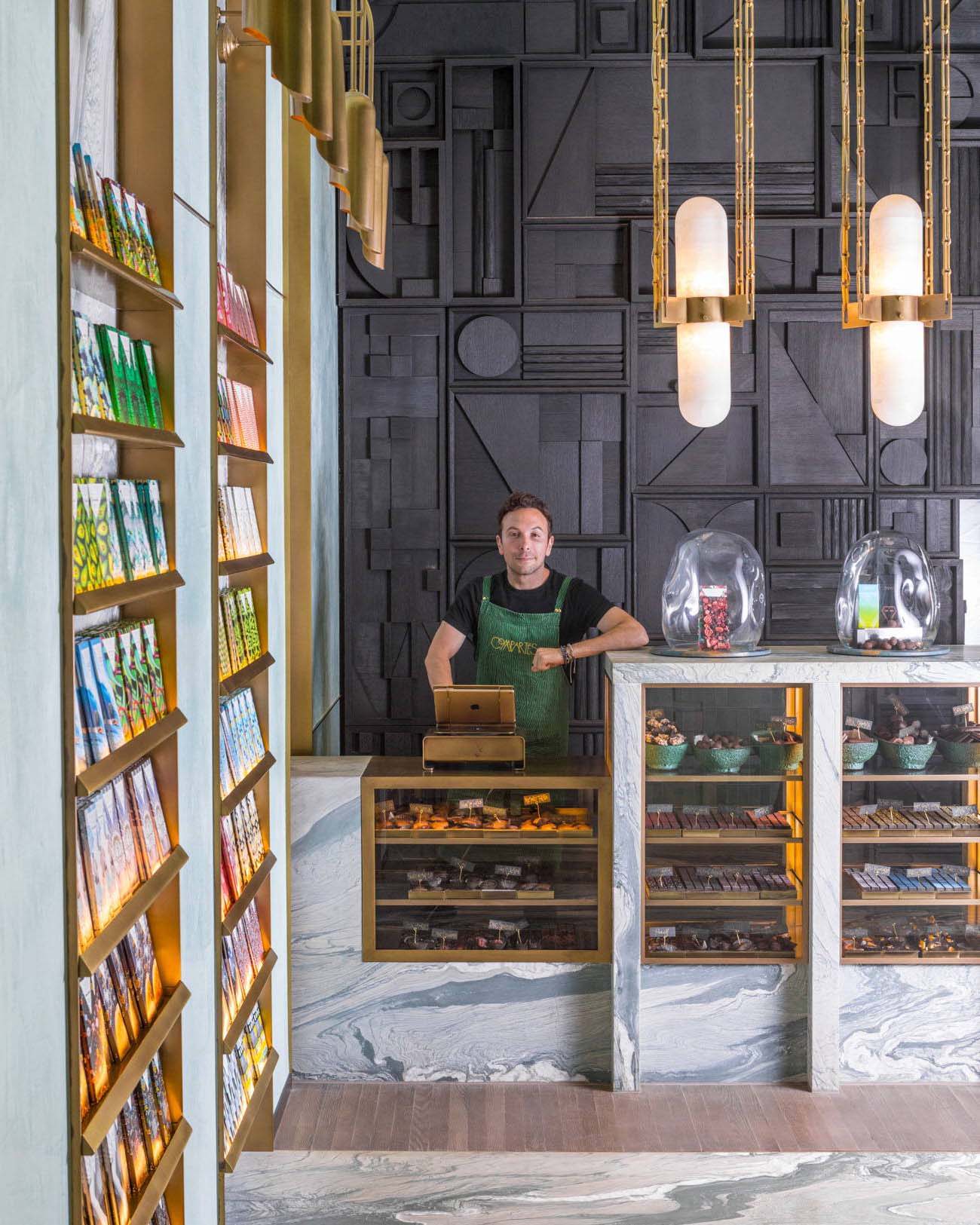 Jonathan Grahm might be the closest real-life person you'll meet to Willy Wonka, or some might say his story reads more like "Charlie" and the Chocolate Factory. Starting out just like the famous fictional Charlie and the Chocolate Factory, Jonathan really did win the golden ticket, and has been making chocolates at Compartés since he was just a mere 15 years old. He turned Compartés from a traditional old-school candy shop to an elevated modern gourmet chocolatier renowned worldwide, by reinventing and reimagining Compartés into the most unique and celebrated artisanal chocolate company in the USA.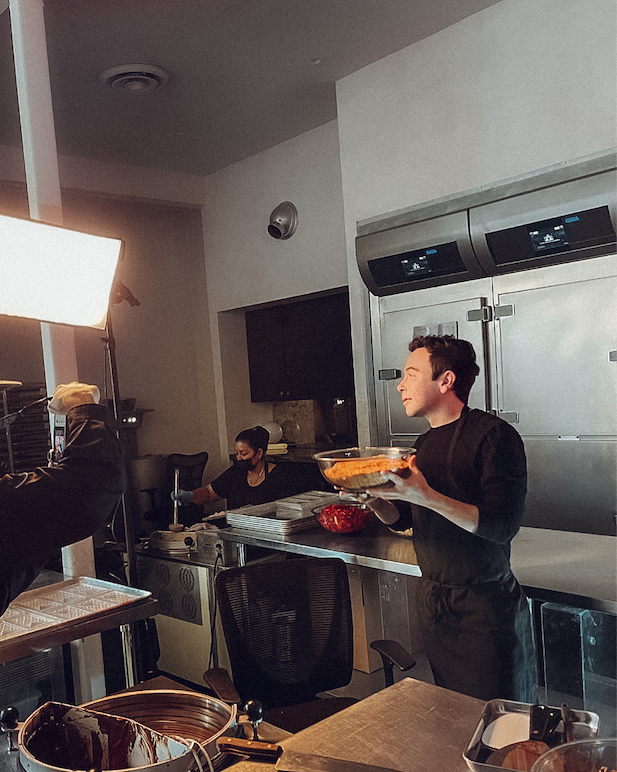 Why create boring chocolate when yoU can create chocolates to be remembered?
Growing up in Los Angeles, Jonathan is inspired by LA in everything he does, from the swaying palm trees over pink-hued sunset graphics in his California Love bars, to his Americana nostalgic references of classic desserts he loved growing up, like Strawberry Shortcake (based on his favorite ice cream as a kid), and the bestselling Donuts & Coffee Bar (with donuts from his favorite donut shop he's been visiting for 20+ years). Compartés has become known for its modern chocolates that are gourmet twists on classic flavors and combinations that people know and love.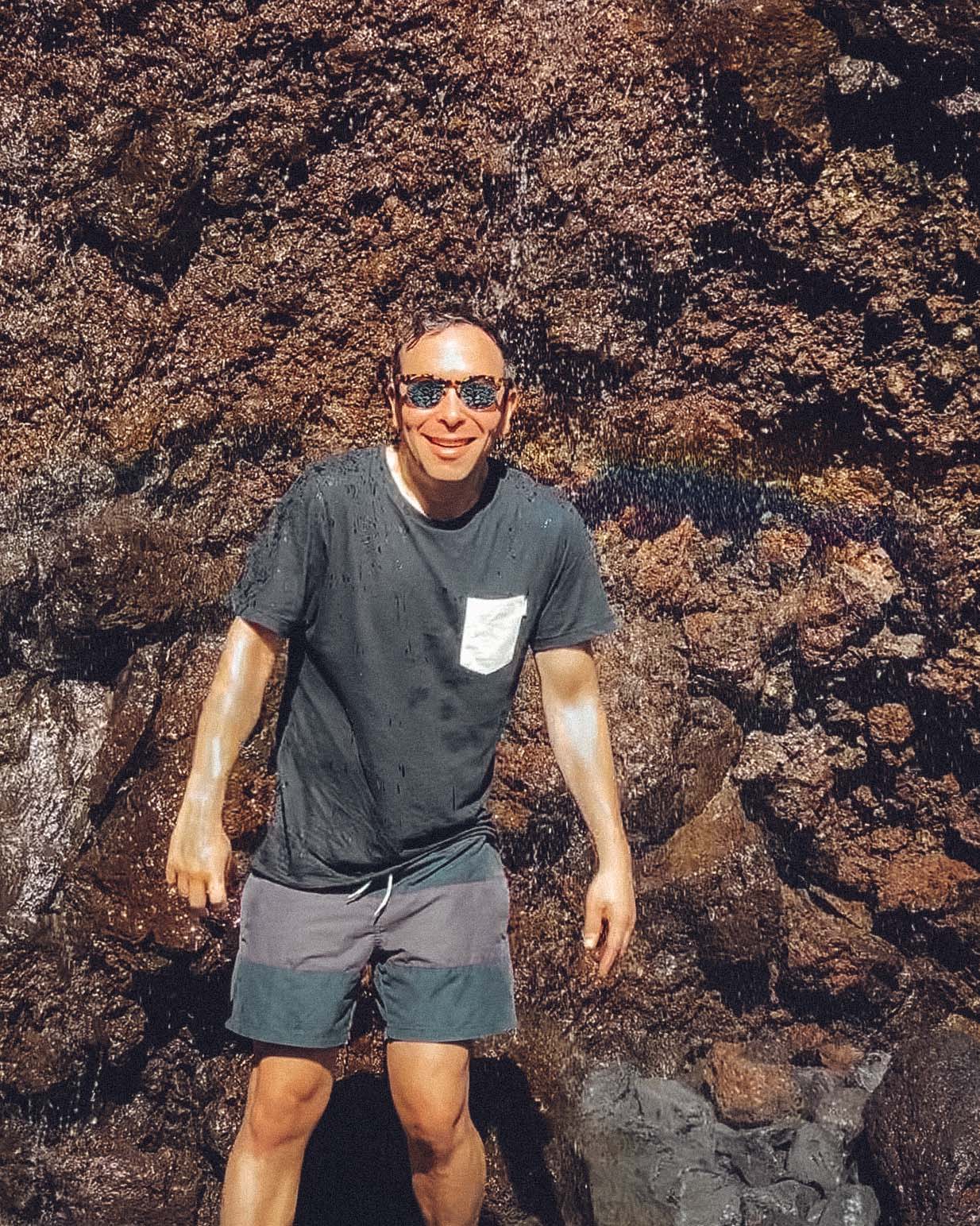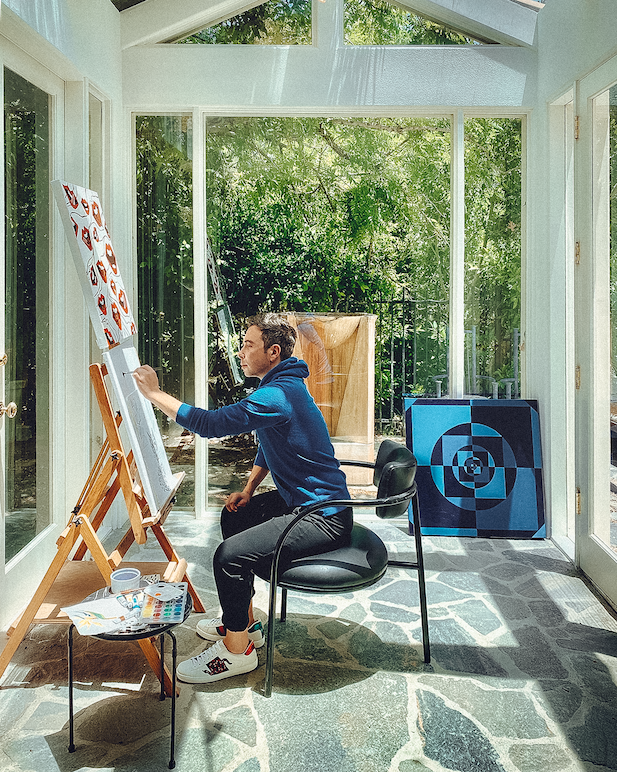 Jonathan wanted to create a truly superior chocolate from the ground up, and after tasting cocoa and chocolate from hundreds of different farms and regions, he decided on Compartés signature chocolate profiles. From a perfectly balanced signature 73% cocoa dark chocolate, to a rich velvety signature milk chocolate, Compartés has become known as the world's best chocolate. Jonathan's unique white chocolate has been renowned as one of the best white chocolates in the world; people say they've never tried one as smooth and delicious before. If you have never tried it, it's a must. Even if you think you don't love white chocolate, the Compartés chocolate experience may change that forever.
Professionally, Jonathan has been recognized as one of Forbes 30 Under 30, named to Inc Magazine's Inc 5000 list, is a contributing writer for oprah.com, and has appeared on CNN, Bravo, Food Network and Netflix. Jonathan has also worked alongside some of the biggest brands in the world, who love his unique vision for art translated through chocolate, creating custom chocolates and bespoke chocolates for brands like Gucci, Louis Vuitton, Tiffany & Co., Fendi, Ferragamo, Valentino, Instagram, Netflix, Facebook, Hulu, The Oscars and more.

On many trips to Venezuela when he was younger, Jonathan fell in love with tropical cocoa and South American cocoa varieties. Growing up in the gourmet food business (his family owns a winery) Jonathan helped his Grandmother sell the wine to all the best restaurants in Los Angeles, while tasting the chef's creations in the back kitchens. As a young adult, traveling to places like Paris and Italy further honed his culinary skill and tastebuds, tasting everything and anything he could wherever he went, on a mission to understand food and find the best of the best wherever he's traveled. He even compiled a personal Croissant list of Paris with 74 stops and a map to boot, on his trip there... just for fun. Jonathan has a deep love of research and taste testing, and a passion to continually hone his craft of chocolate-making and creating new, unique recipes, pushing the boundaries of chocolate.
His art also adorns the packaging of Compartés now famous chocolate bars. Jonathan recalls being tired of the same old same old boring chocolate and products on the market and wanting to make sure Compartés stands out as something unique and truly special. "Why create boring chocolate when you can create chocolates to be remembered?," he would say. When he started designing them over 12 years ago, it was rare to see bold colors and graphics on food packaging. He wanted to create a unique and new product that had never been seen before; a chocolate to experience and remember.
Compartés and Jonathan are constantly evolving and are still known to be on the forefront of both taste and design. One day, Jonathan hopes to have a Compartés cocoa farm in Hawaii, his favorite place, where he often goes on whale watching expeditions and dolphin cruises, and gets inspired for new chocolate creations.