Compartés award-winning custom chocolates are the world's
perfect gifts. And we've made it easier than ever, with free proofs,
digital mockups, and shipping directly to you or your clients.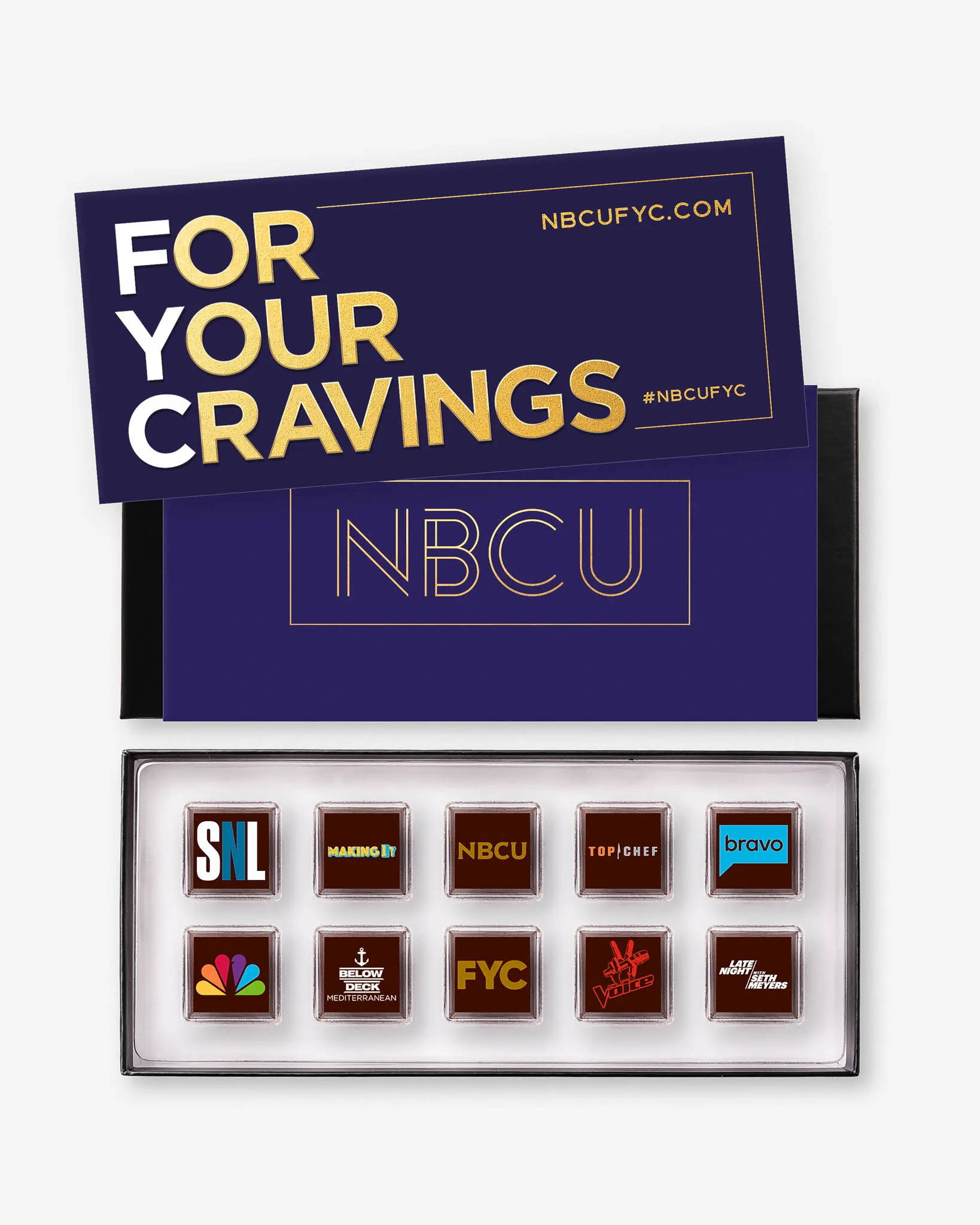 W/ CUSTOM CHOCOLATES, SLEEVE AND INSERT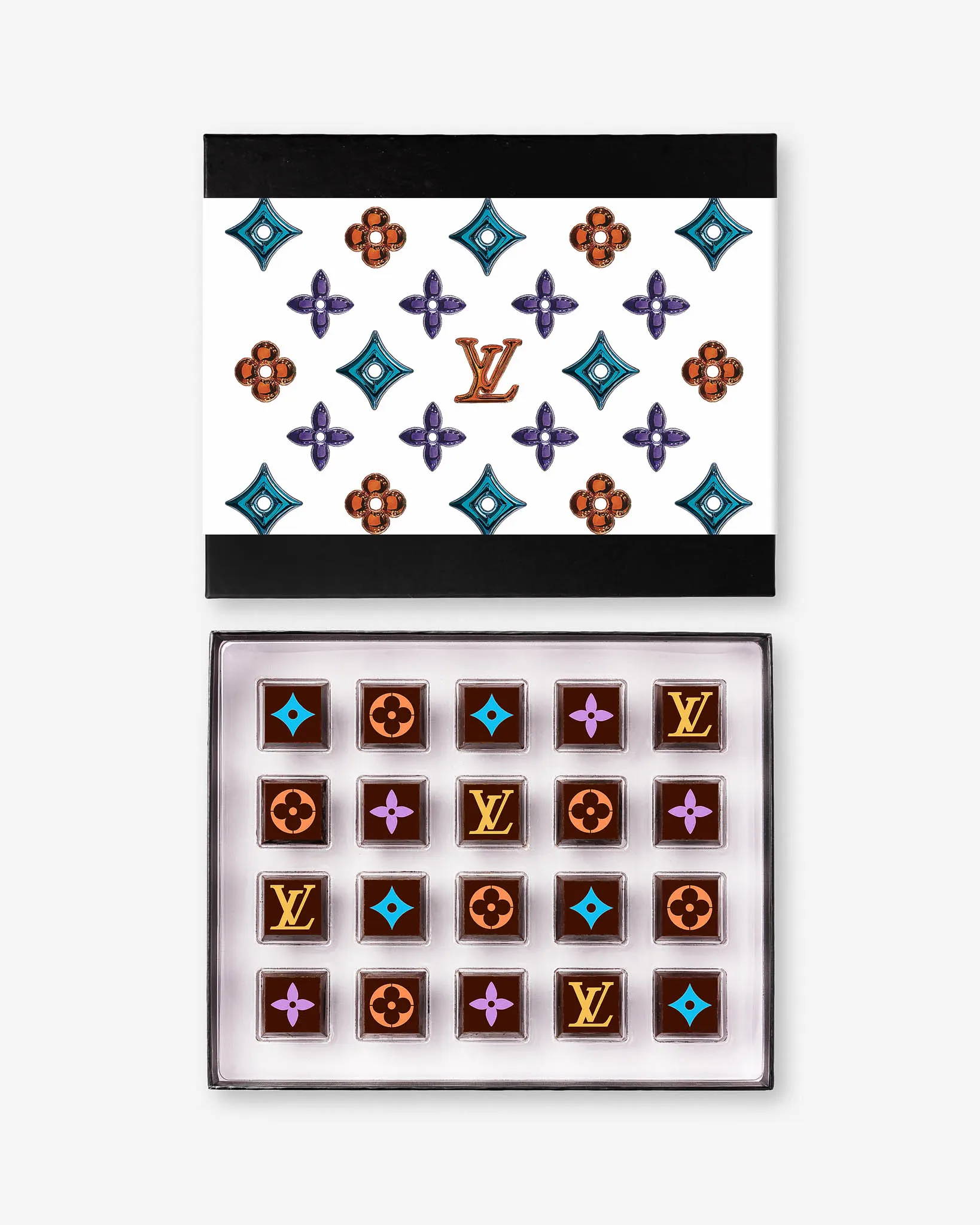 W/ CUSTOM CHOCOLATES AND SLEEVE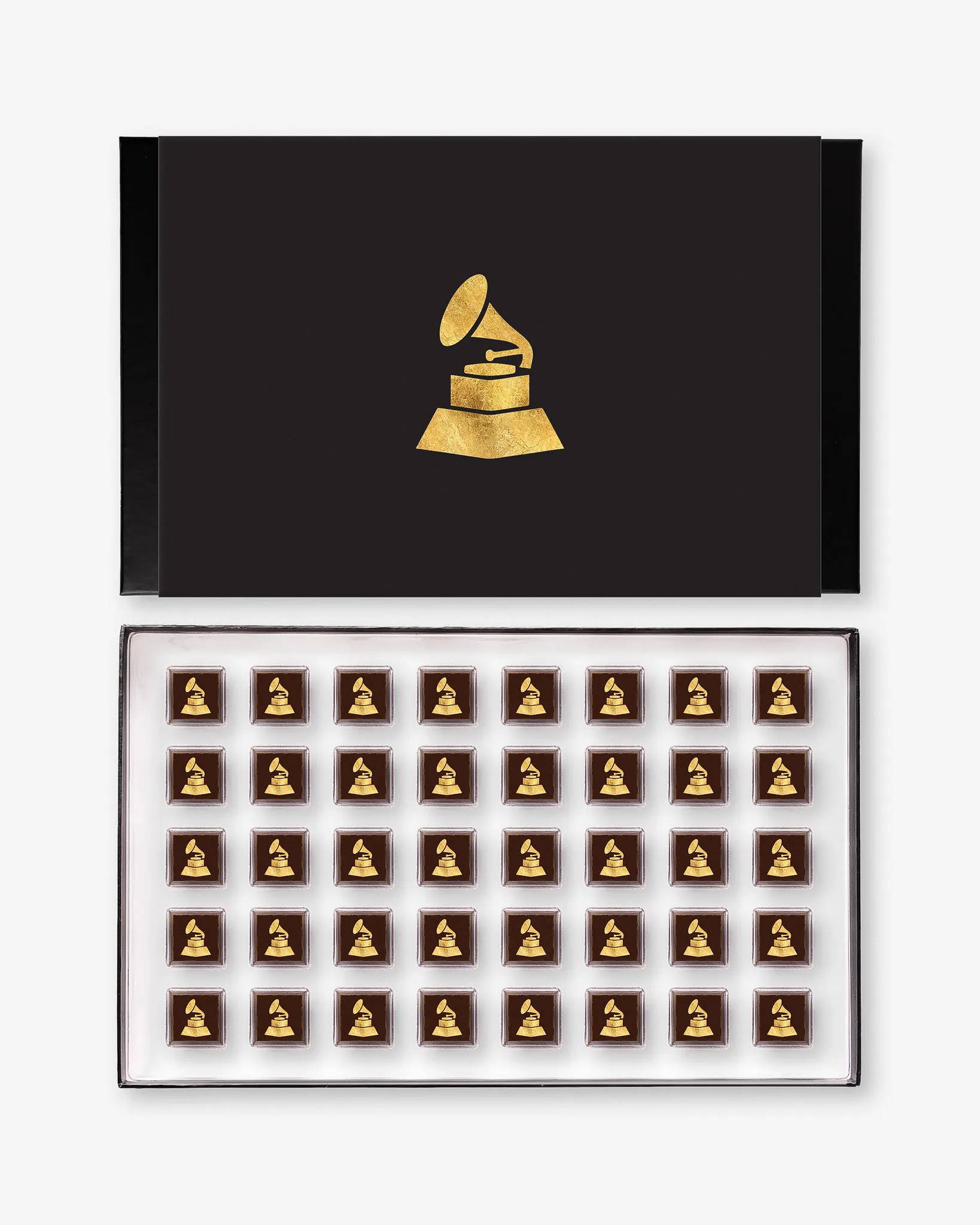 W/ CUSTOM CHOCOLATES AND SLEEVE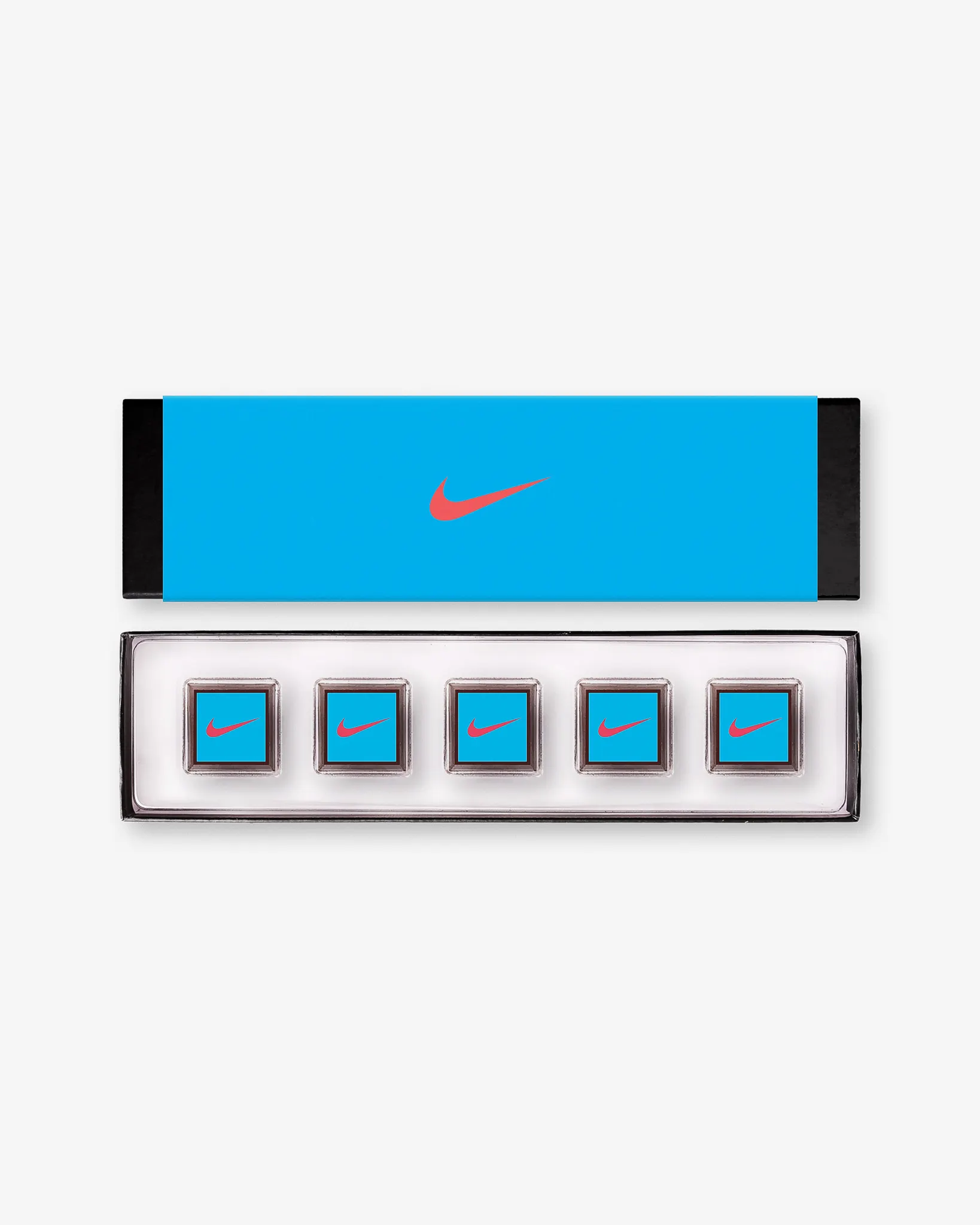 W/ CUSTOM CHOCOLATES AND SLEEVE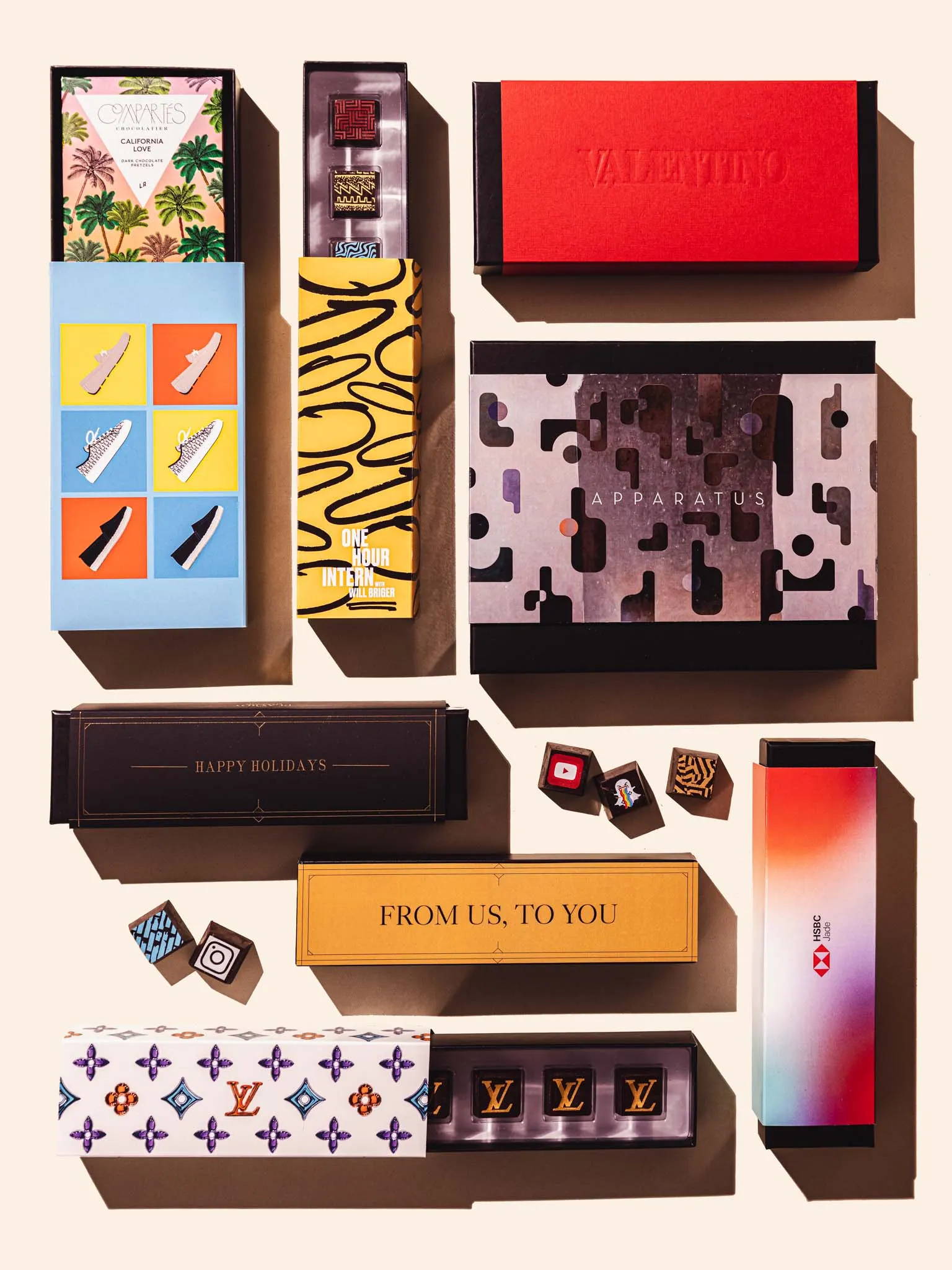 Add full color custom sleeves with your designs and branding, to any of our chocolate gift boxes. This provides endless possibilities to fully emphasize your brand message. Custom sleeves are available for all box sizes. For more details and information, view our gift catalog.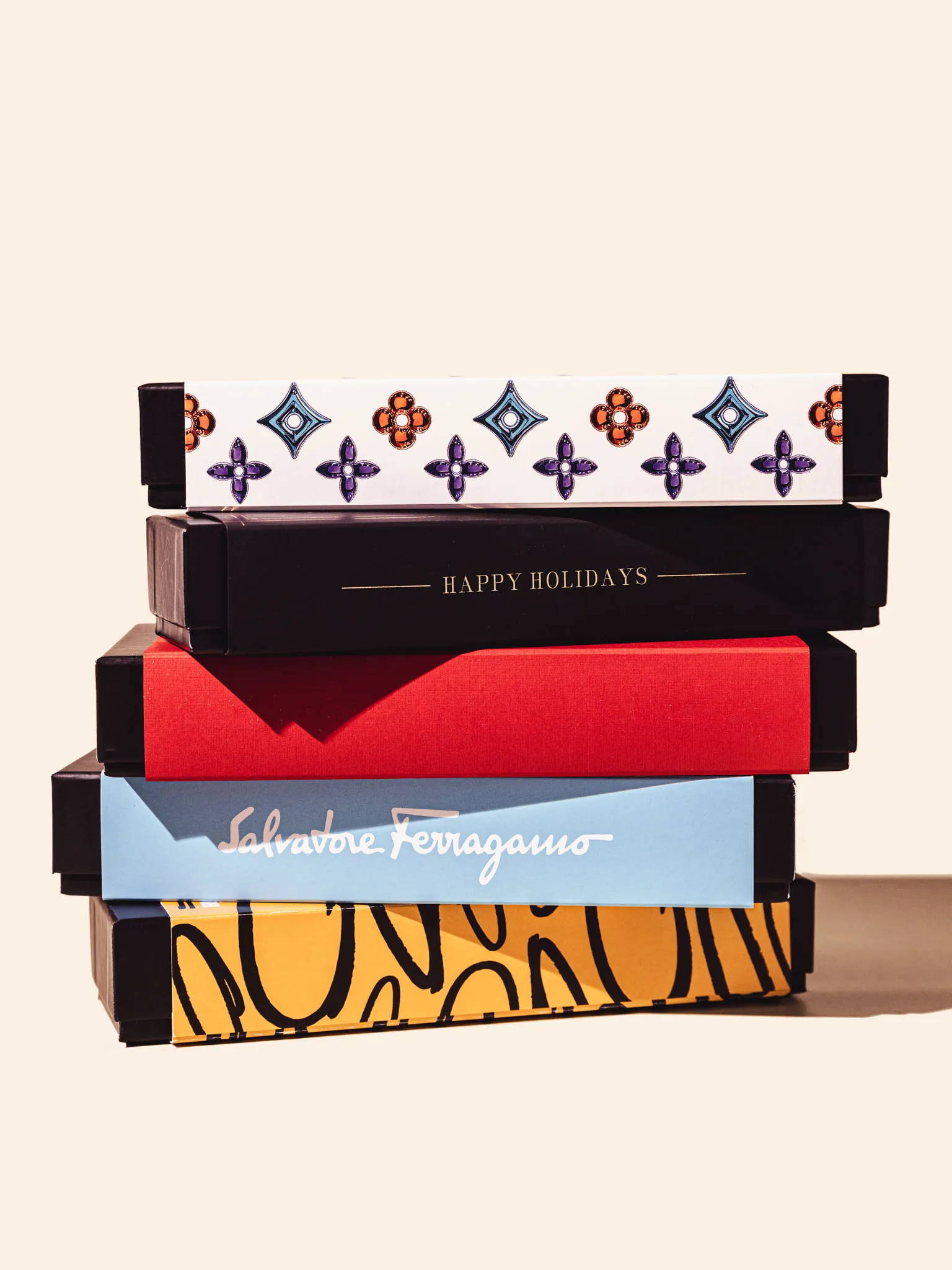 Free standard gift messages.

Add promotional materials.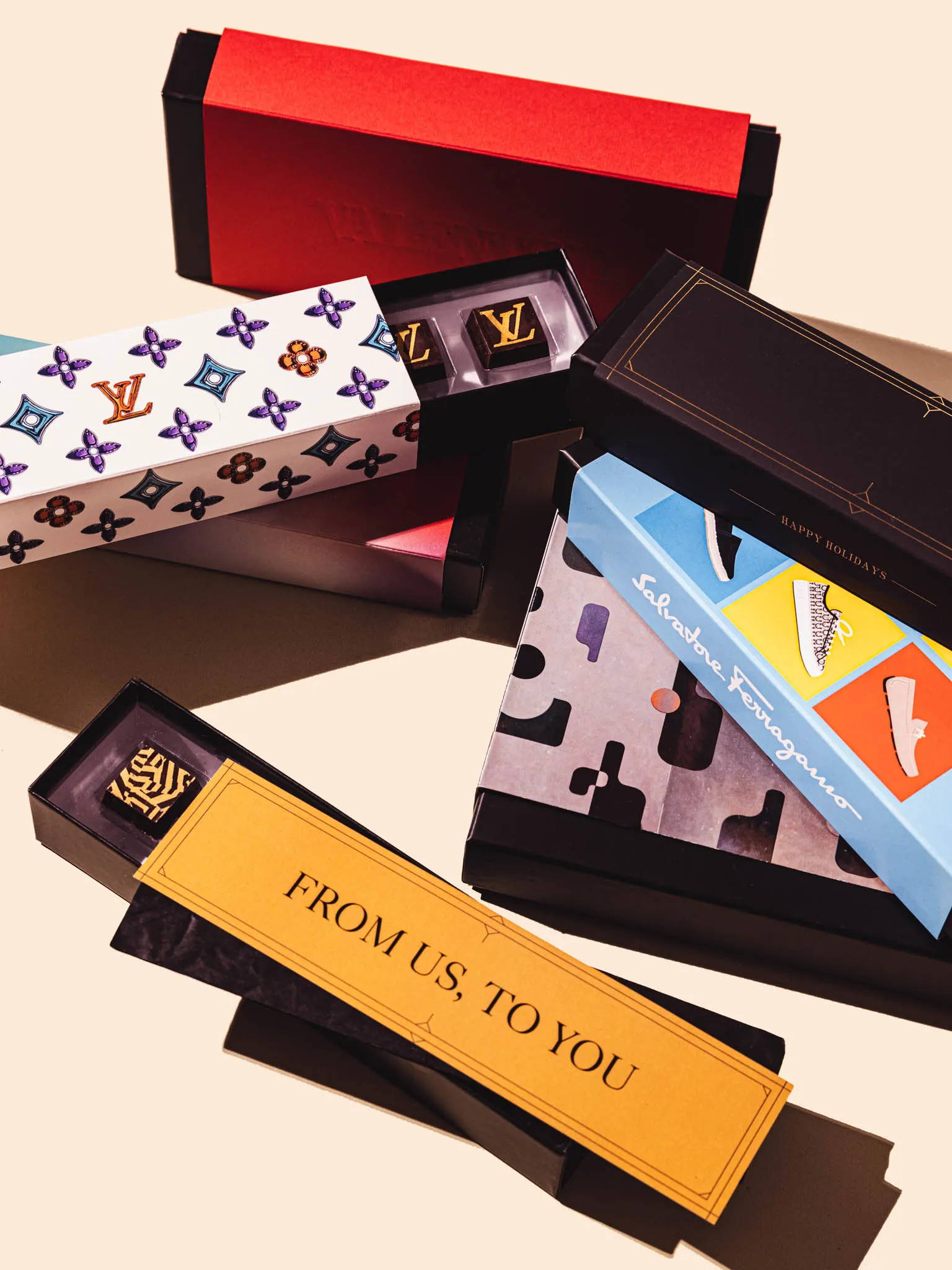 Our custom chocolates are the ideal gift for any event and are available in multiple box sizes. These sizes include: 2 piece, 5 piece, 10 piece, 20 piece, 40 piece and 80 piece box sizes.
You can also create custom chocolate towers with multiple boxes tied together with ribbon, and much more.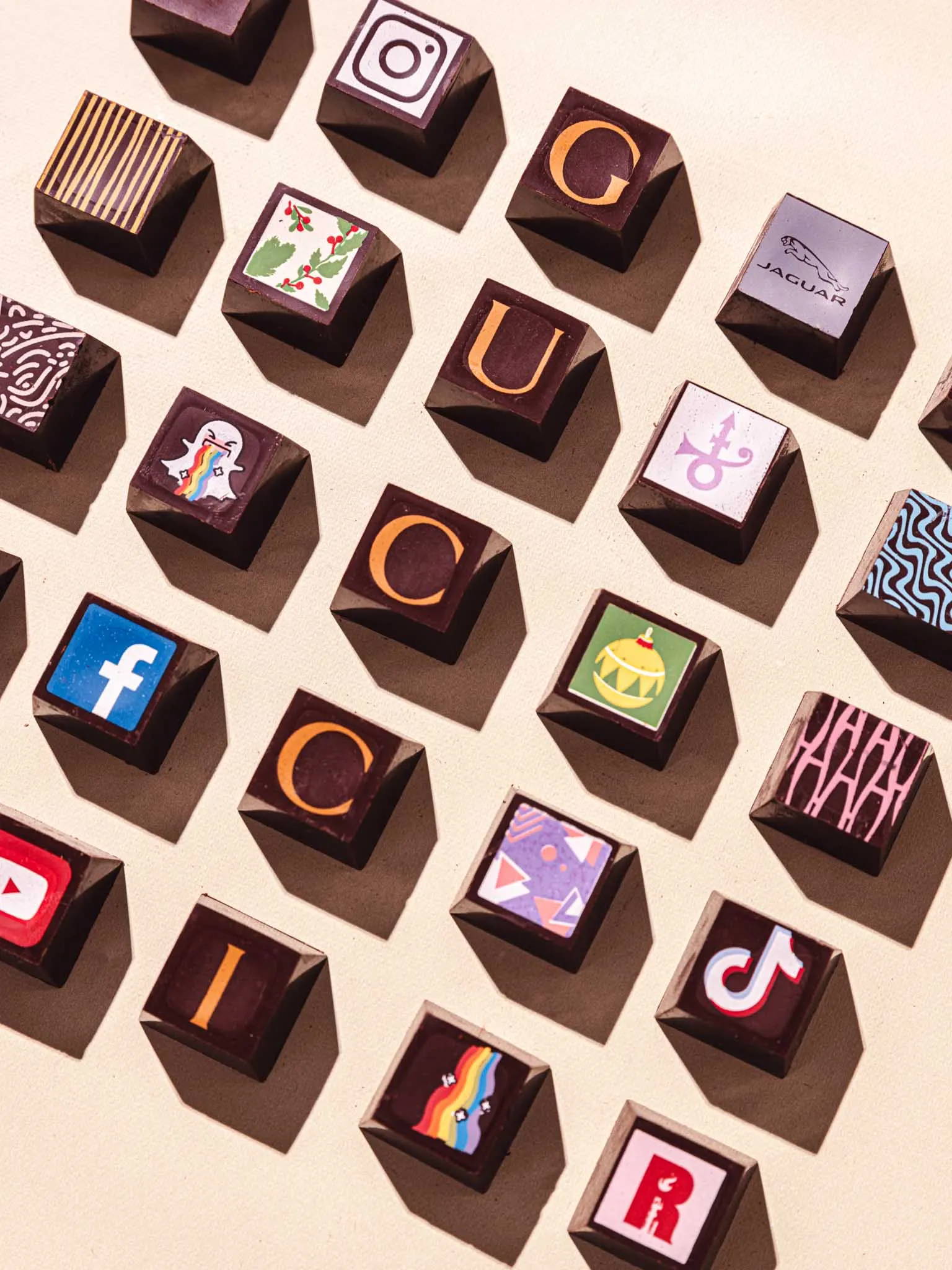 Shipping Made Easy Packaging
We drop ship, send us your list.

Ice packs during hot weather.

Flat rate gift shipping options.

Express UPS shipping available.
Please email your completed spreadsheets to sales@compartes.me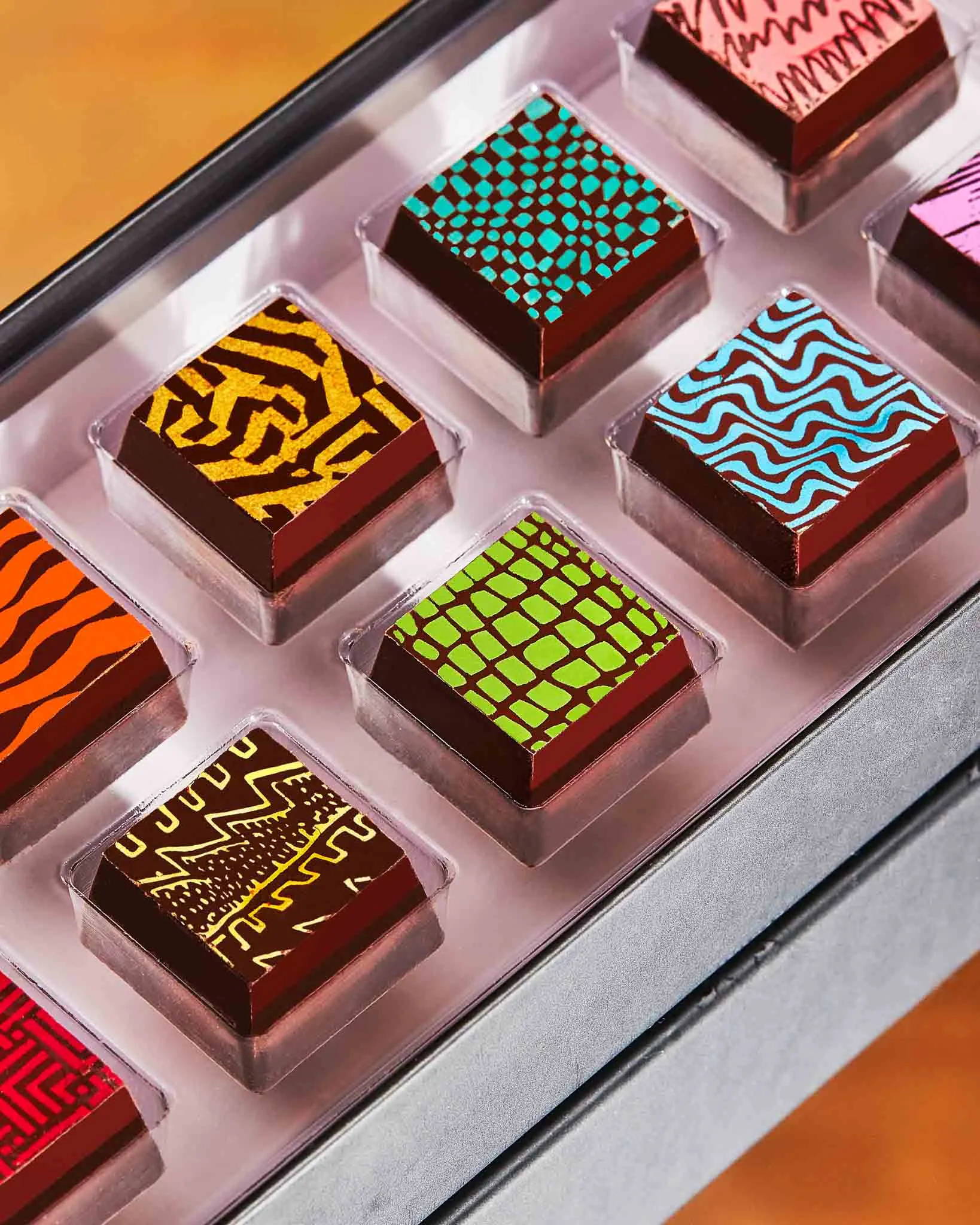 Upload Logo & Customize Compartés
Compartés award-winning chocolates, your logos & branding.
Who are some of Compartés custom chocolate clients?
Compartes custom chocolate client list includes the likes of: Gucci, Netflix, Instagram, Louis Vuitton, Vogue, Ferragamo, Valentino, 20th Century Studios, HBO, TikTok, Sonic, American Express, Land Rover, Dreamworks, Warner Brothers, Google, YouTube, Lamborghini, Disney, Facebook, Canon, Lexus, Chloe, Tiffany, Kenneth Cole, City National Bank... among hundreds of others.
How long does it take to make the custom chocolates / what's the turnaround time?
After initial custom setup, with your logo on file, we can make and ship your chocolates within just 24 hours! For first time ordering, lead time is generally 2 weeks from final proof approval date, but can be much faster if you are able to cover an additional rush cost that we would have pay to our custom plate supplier. If you have already set up your custom art or logos and are looking to reorder, we can turn around orders within just 24 hours.
Do you ship chocolates even during the summer / hot weather?
Yes, we ship year-round, worldwide, even if the weather and temperatures are hot. We pack the chocolates securely with ice and ship on an expedited service to ensure their safe arrival.
Can I reorder my custom chocolates?
Yes, absolutely. Once the custom plates have been set up, you can reorder the same design as many times as you need, whenever you need!
Do you offer discounted pricing?
Yes we do. Pricing is based on the quantity of boxes that you order per order. So for example, if you purchase 1,000 x 5 Piece Custom Gift Boxes, the price per box will be lower than if you order 10 of them. Please email sales@compartes.me for a pricing guide so that you can maximize your budget.
Are there minimum / maximum order quantities for custom chocolates?
For first time orders there are no minimums or maximums. Once you have paid the small one-time setup cost to create the custom plate for your design, you can order as many or as few custom chocolates as you'd like.
How many colors can I choose for custom chocolates?
There's no real limit... here's how it works: for custom chocolates there is a one-time setup and the cost of the setup is based on the number of colors in your final design. We can customize our chocolates with any graphic artwork such as a logo or pattern. Email sales@compartes.me for more information.
Handmade in Los Angeles since 1950, Compartés specializes in crafting gorgeous custom chocolates with any logos and designs you wish. Let us know your questions so we can be of help. Please complete the form below or email our dedicated team at sales@compartes.me