Custom Chocolates, Customized Chocolate & Logo Branded Chocolates by Compartes
At Compartes Chocolatier, we specialize in custom chocolate with logos or any custom chocolate designs you wish. Our stunning gourmet chocolates can be customized to fit any occasion. Handmade, artisan chocolate confections fully customized with your company logos, colors, names, images, designs & much more. Perfect for Corporate Gifts, Weddings, Birthdays, Baby Showers, Events, Party Favors, Branded Events or anything you like.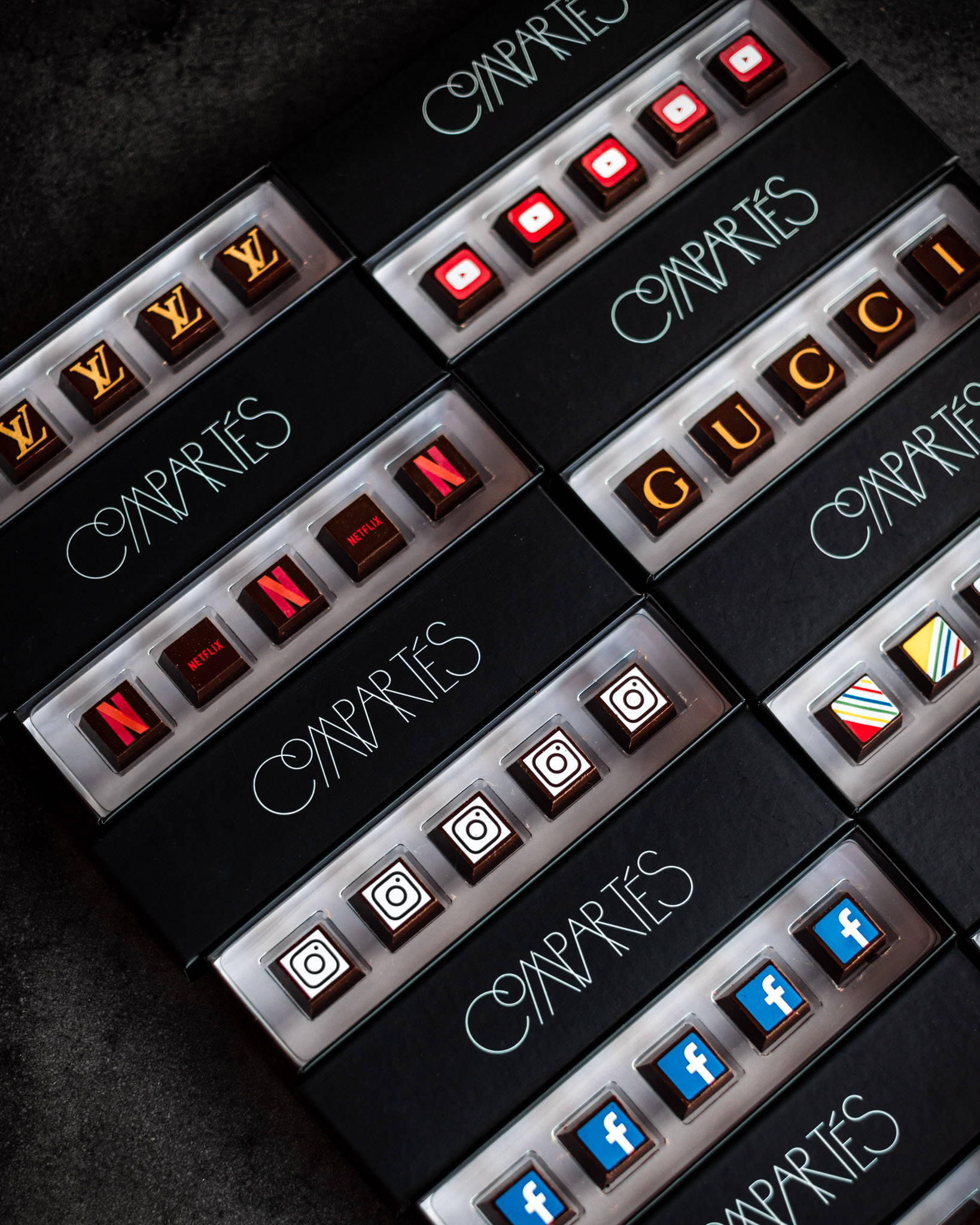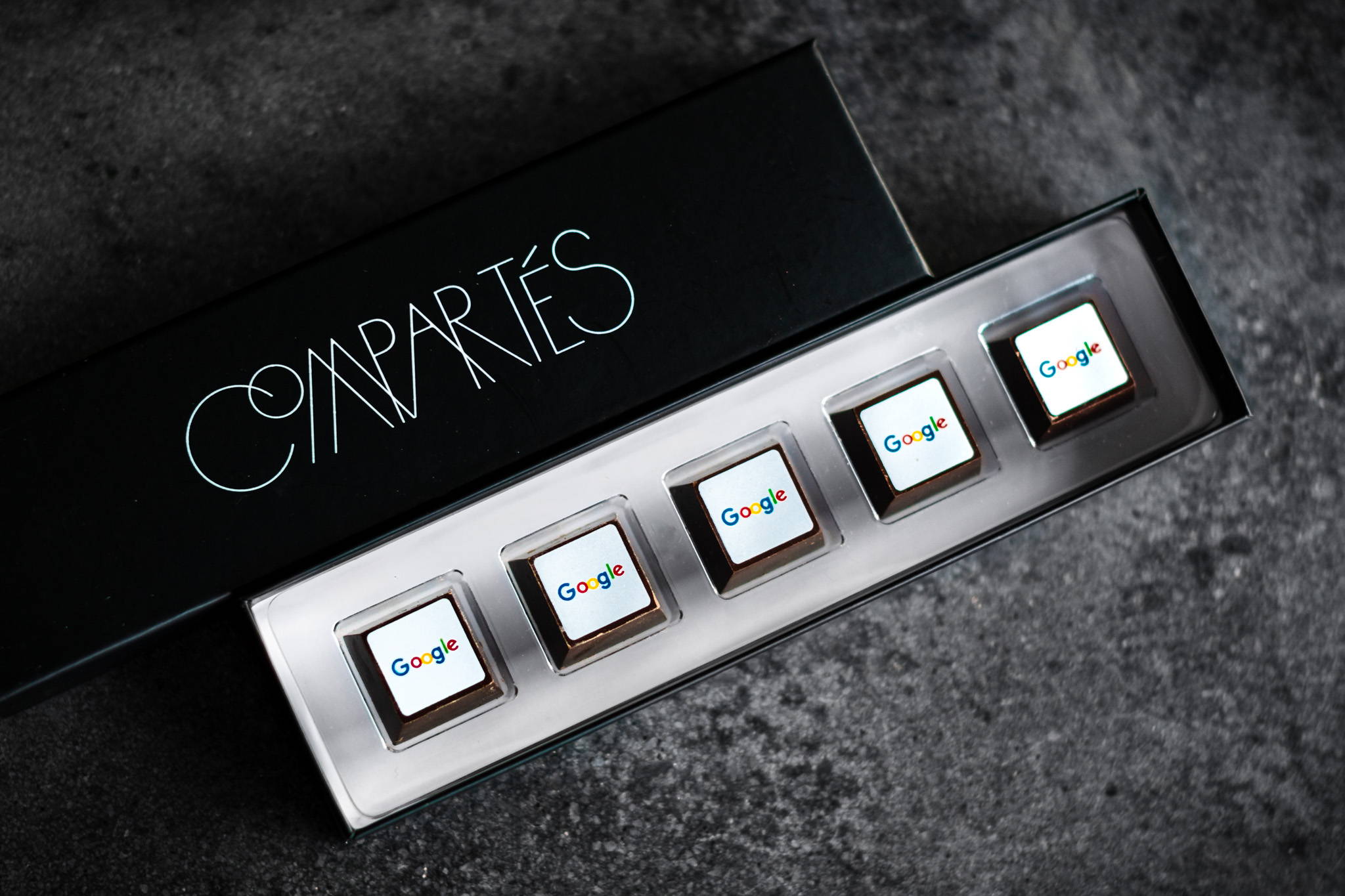 Include personalized gift messages, your own promotional materials at no additional charge.
We drop ship worldwide. Please contact us for quotes & pricing info. We also have corporate gift-giving programs available, email us to find out more.
No minimums.
Plus, you can choose the flavors for your custom chocolates!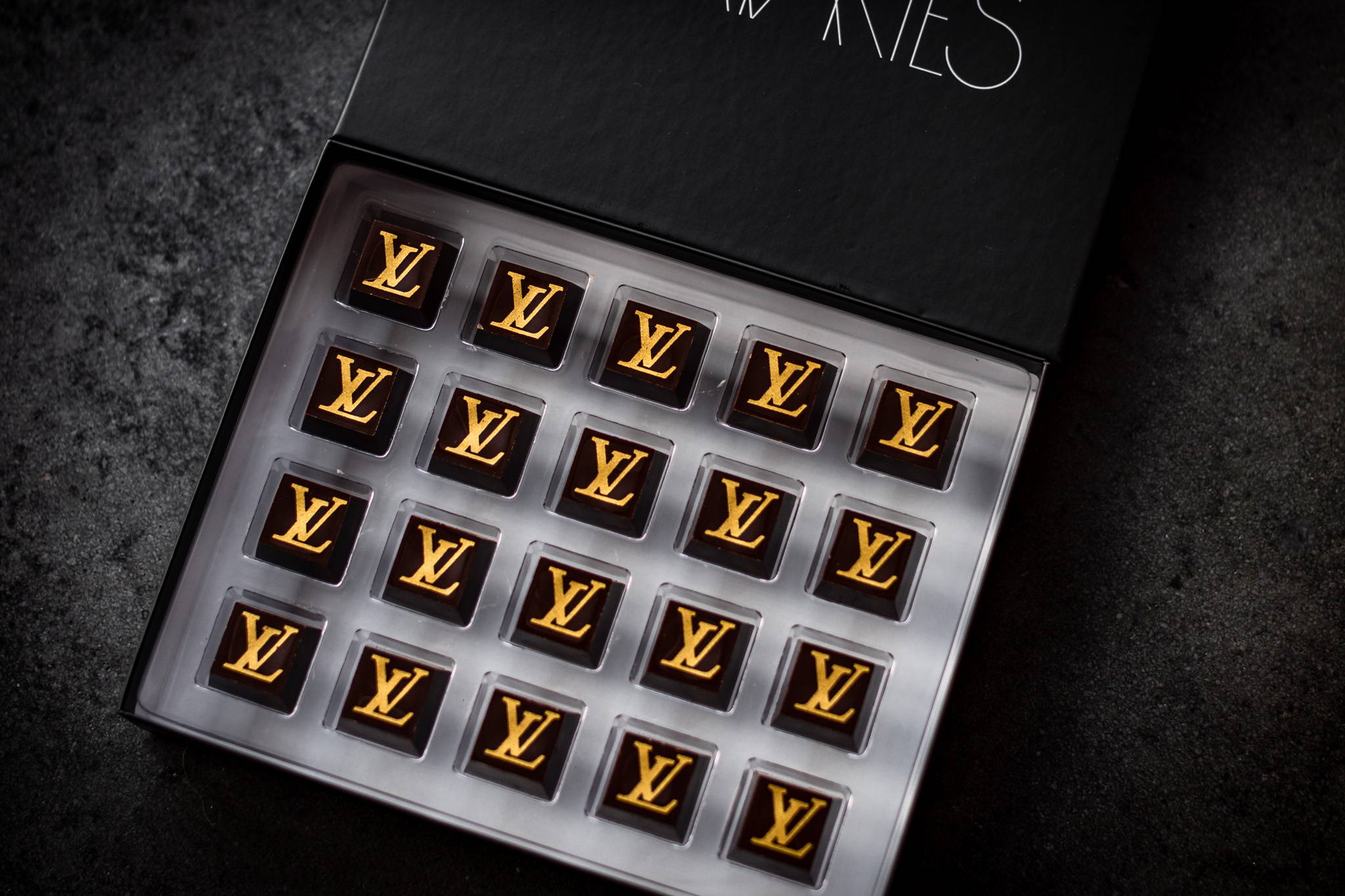 Our custom chocolates are the ideal gift for any event and are available in multiple box sizes.
These sizes include:
2 Piece, 5 Piece, 10 Piece, 20 Piece, 40 Piece and 80 Piece box sizes. You can also create custom chocolate towers with multiple boxes tied together with ribbon, and much more.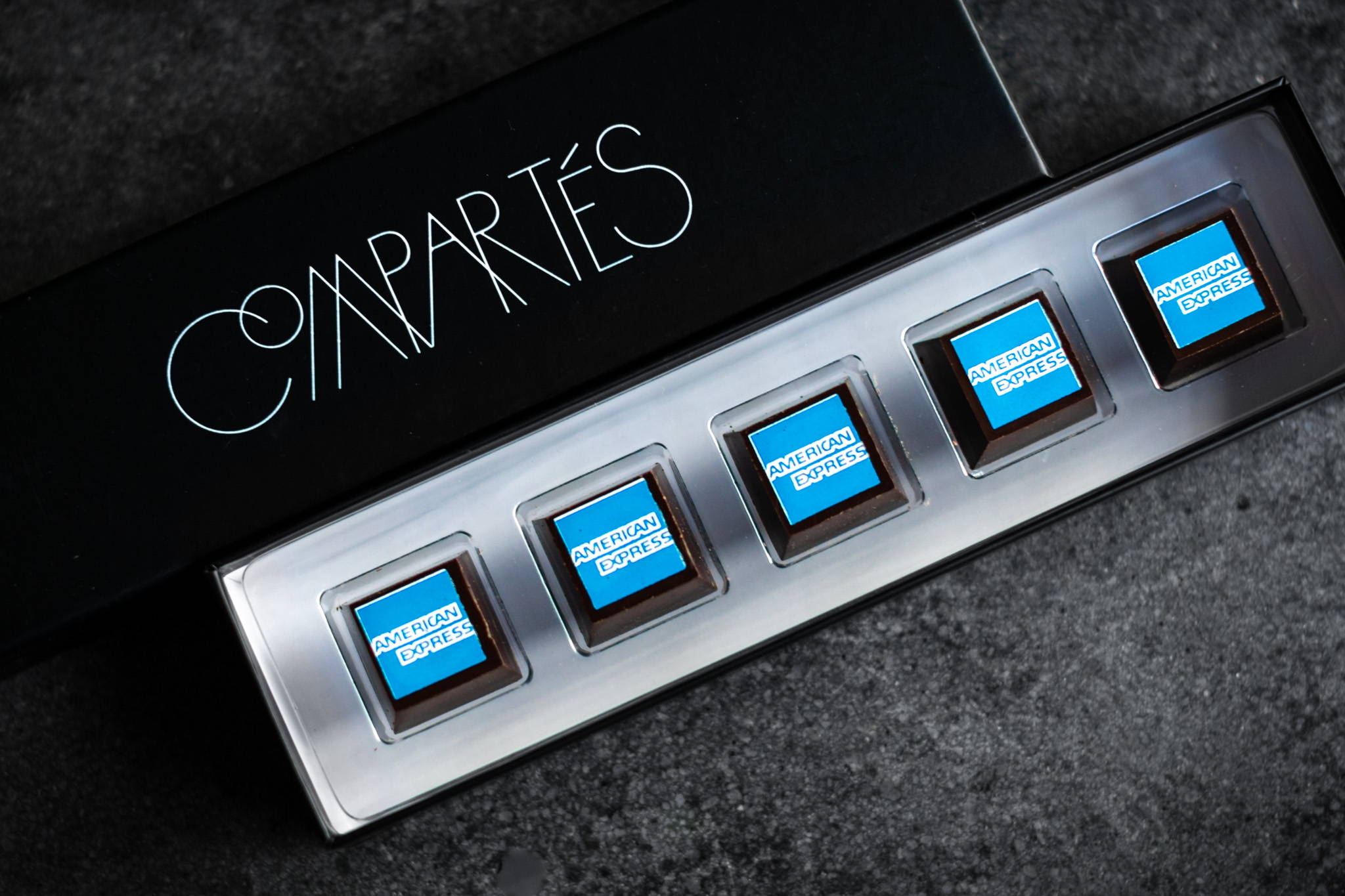 Compartes Custom Chocolate client list includes the likes of:
Gucci, Netflix, Instagram, Louis Vuitton, Vogue, Ferragamo, Valentino, 20th Century Studios, HBO, TikTok, Sonic, American Express, Land Rover, Dreamworks, Warner Brothers, Google, YouTube, Disney, Lamborghini, Disney, Facebook, Canon, Lexus, Chloe, Kenneth Cole, City National Bank... among hundreds of others.